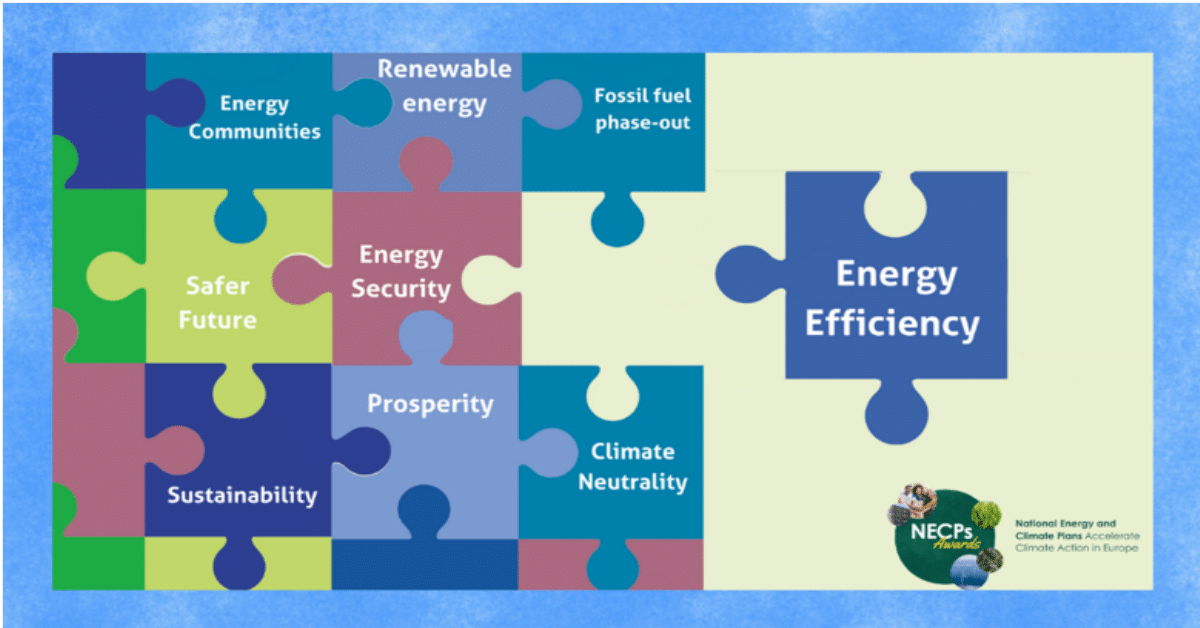 There is agreement regarding the urgency of energy renovation of residential buildings and increasing the share of renewable energy sources, but there are still discussions about how and how to finance it. Hungary, together with EU member states, also needs to update its National Energy and Climate Plan (NECP). We need a climate plan that does not postpone the tasks of energy transition, but accelerates it. The energy efficiency of residential buildings and the issue of renewable energy should be treated as a matter of priority.
Energy renovation of residential buildings
The biggest energy consumption in Hungary is due to homes. There are many houses that are not or poorly insulated, heated with obsolete or polluting technology. The previous NECP also emphasized the importance of energetic renovation of buildings: it stated that "Hungary will develop a long-term renovation strategy until March 2020". The National Clean Development Strategy 2020-2050 also confirmed that the energetic renovation of residential buildings plays a prominent role.
The goal is adequate thermal insulation, the replacement of outdated technologies (using fossil fuels) with clean heating system, and the renovation of windows and doors. A proper, consistent financial support system must take into account the depth of the renovation and the income conditions of the given household.
Although the Hungarian government has initiated measures to modernize the apartments, they are not aimed at energy renovation. It is typical that the Family Home Creation Allowance (CSOK) has no energy requirements for newly built apartments.
According to experts, the proportion of non-energy-saving buildings in the EU is 70%, while in Hungary it is 90%. According to the 2021 study of the Hungarian Energy Efficiency Institute (MEHI), in order to meet the 2050 climate neutrality goals, 3.7 million apartments need to be renovated, which means 100-130 thousand apartments per year. A lot of renovation is needed and thorough: measures that can bring energy savings of up to 60% or even more.
According to REKK's new study entitled "Phasing out Russian gas in Hungary", the short-term savings potential of gas consumption in domestic buildings (without investment, only behavioral change) can be estimated at 1028-1458 million m3. This is nearly as much gas as the country produces annually (1.5 billion m3). The modeling also points out that in the longer term and taking into account the investment opportunities, the greatest savings potential can be achieved in the segment of family houses built before 1990, primarily through slab, window and facade insulation, and window replacement.
Survey should be carried out before and after each work; the energy audit must be carried out by a chamber/network of energy experts created for this purpose. Special training is required for this, as well as for the work itself, which must be covered by EU and state funds.
To achieve the goal, the government must build up resources and human capacities, but its implementation benefits new jobs and competitive expertise in addition to the immediate energy benefits.
Renewable energy communities: let renewable energy benefit to everyone!
Energy community (community energy) is a bottom-up, local-level key solution for achieving energy independence based on renewable energy sources. Centralized energy systems are very vulnerable. The energy transition also means a process of independence (decentralization), where energy production is brought closer to the consumer – even literally onto the roof of the consumer's house, as in the case of household solar systems. The goal of the Hungarian Energy Strategy is to have at least one energy community (managed by an independent aggregator) in every micro-region of Hungary by 2030. NECP must therefore describe in detail how the development and spread of energy communities can be helped: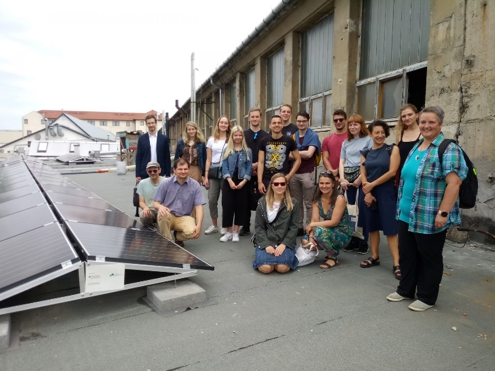 Predictable legal environment is key for energy communities: community-based decision-making is time-consuming, but it builds trust among members and also increases communities' trust towards decision-makers.
Limited access to the electricity grid is a huge obstacle for energy communities. In order to integrate more renewable energy, the electricity grid must be developed so that it can flexibly transport the generated electricity.
Financial plans usually ignore energy communities. At the same time, careful fine-tuning is necessary: we should help grassroots, local initiatives, but not attract megaprojects of large investors.
"Fast lane" must be provided for communities producing renewable energy: energy communities with a joint decision-making process and lower risk-taking capacity cannot compete with private companies, so they must be prioritized in auctions. This can be, for example, tendering by invitation, which works well in certain countries.
All of this requires targeted trainings, a national support program, and a one-stop shop for energy communities.
More information on energy communities: www.mtvsz.hu/kozossegi-energia
Revision of National Energy and Climate Plan provides great opportunity to rethink common energy issues. Let's speed up the energy transition, i.e., the change from a fossil energy-based economy to an energy-saving, renewable energy-based one! Let's achieve climate neutrality as soon as possible! You can follow our regularly published articles and materials here: https://mtvsz.hu/together-for-1-5
Download necps report — march 2023