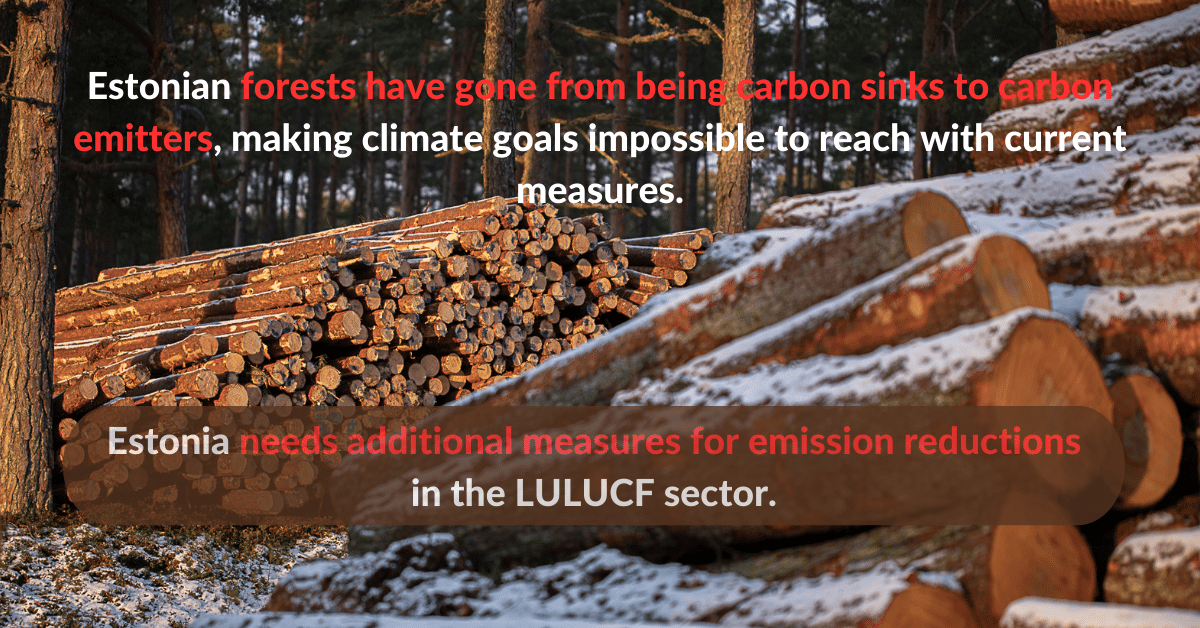 In order to achieve its climate targets, Estonia needs to introduce additional measures for emissions reductions in the LULUCF sector.
– LULUCF has shifted from being a carbon sink to an emitting sector in Estonia.
– The Fit for 55 target for the Estonian LULUCF sector is impossible to reach with current measures.
– NECP will likely be based on the out-of-date National Forestry Development Plan.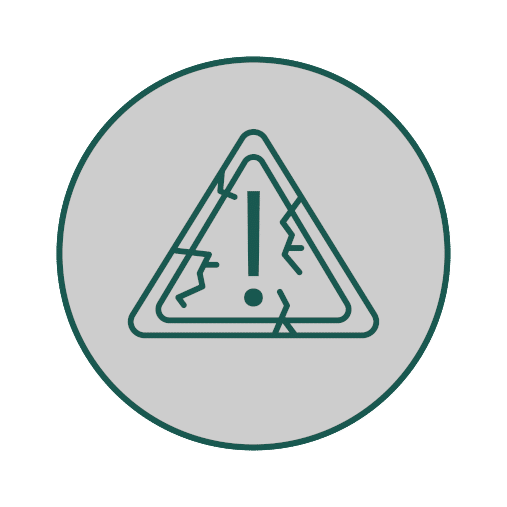 There are 2 330 600 hectares of forest in Estonia, accounting for 51.4% of the total land area of the country. Forest land and wetlands are crucial for carbon sequestration in Estonia. Although the LULUCF sector has historically been a carbon sink, since 2017, it has become an emitting sector in Estonia. The Fit for 55 target for Estonian LULUCF sector is to capture at least 2.5 million tonnes of CO2 by 2030 – a goal that has become impossible to reach with forestry measures currently in place. 
The current NECP still includes measures that support the intensive management of forests, which works against achieving climate targets. Estonian forest policy needs to be centered around forest management that is close to nature. 
Furthermore, the National Forestry Development Plan 2030 is still not adopted, nor does it satisfy the requests of environmental organizations. Thus, there is a risk that the updated NECP will be based on the old Forestry Development Plan (until 2020), which is widely out of date and lacks clear targets for lowering the logging rate.